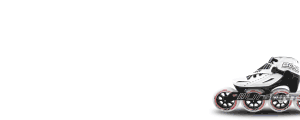 Derby

Bont ST Sonic 2000

The Sonic 2000 is our entry level blade. They are made with a high quality aluminum extrusion. They are pre bent so new skaters can get skating immediately without any knowledge of how to bend their blades. They fit 195 mm spacing of inline boots as well as normal 165 mm spacing of short track boots.

Features
High performance entry level blade
Blade 58 Rockwell
Standard 1.2mm thickness
Maximum length - 16.5 inch
Minimum length 8 inch, standard for boots under and inc: 32 is 12 inch. Blades to match boots from 27 to 32 will have 5.5 inch mounting separation
Standard radius of 8m short track and 21m long track
Brackets are 30mm - 40mm
Exceptionally fine gliding blade
Standard aluminum brackets
Blades come machine bent
https://www.bont.si/shorttrackproduct.php?id=17&model=ST_Sonic_2000
Specification
Color:
We make feet trace of your feet to determine your number. You can also send your feed trace through mail.
Waiting time for all products are from 1 week to 8 weeks.
Price of configuration
130.00 € (with tax)