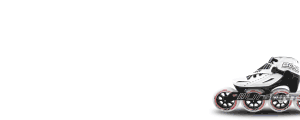 Derby

Bont Jet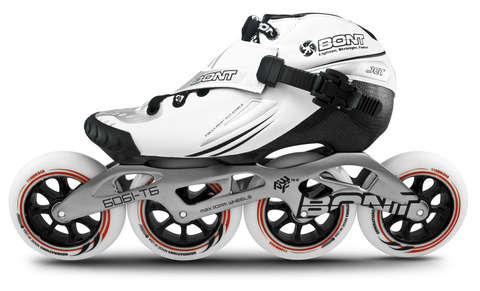 Bonts Tradition of excellence continues with our new entry level model, the jet. This model is a comfortable, long lasting racing boot, constructed with Bonts 1 piece construction technique. The boot has anti stretch tapes that ensure the boot does not stretch over time. The carbon and fiberglass is hand laid around the memory foam ensuring a very light weight and strong construction. This boot is rully heat moldable and has been designed on a new tighter fitting last. This model uses Bonts patented 3 point mounting for the stiffest base on the market. The Aluminum S-Frame weight only 170 grams which is one of the lightest and strongest frames on the market.

Features
Carbon composite base
Epoxy resin
Microfiber liner
Microfiber adjustable buckle
Hand made 1 piece construction
SMT(Super Mold Technology)
EVA innersole
Heat moldable tongue
Front TPU bumper
Tougher outer skin
0.3cm lower cut
Neoprene rolled cuff with tendon pillow
Air vents above the toes
TPU toe protector
Waxed laces
Lace cover
Aluminum S-Frame
Specification
Mounting:
Color:
Wheels:
Bearings:
We make feet trace of your feet to determine your number. You can also send your feed trace through mail.
Waiting time for all products are from 1 week to 8 weeks.
We can completely customize the components in package so just write us to get proforma invoice.
Price of configuration
395.00 € (with tax)