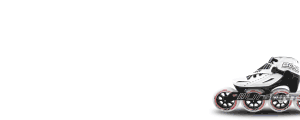 Derby kotalke

Bont ST Platinum K390

The Bont Platinum blade is made with K390 powder metal tool steel. It holds its edge up to 8 times longer than normal steel blades. The powder metal structure is very fine which gives exceptional gliding properties. The platinum blade is laser cut and hardened in Australia and glue and machined in Holland.
The blades can be ordered straight or bent. We also offer them in KR and Half KR spec which have the mounting set back 2cm and 1cm respectively on the blade.

Features
Acrinalyn Series aluminum tube
K390
Blade hardened to 64 Rockwell
Blades come with standard 9 meter radius
Maximum length - 18 inch
Aluminum Cups
Blades can be ordered straight or machine bent
Blades come in standard thickness of 1.1
https://www.bont.si/shorttrackproduct.php?id=13&model=ST_Platinum_K390
Specifikacije
Barva:
Velikost določimo glede na obris, ki ga naredimo mi, ali nam ga pošljete na mail crt@bont.si
Čakalna doba za naročila semi-custom (po obrisu) je 8 tednov, medtem ko za vse ostale artikle od 1 do 8 tednov.
Cena izbrane konfiguracije
400.00 € (z DDV)